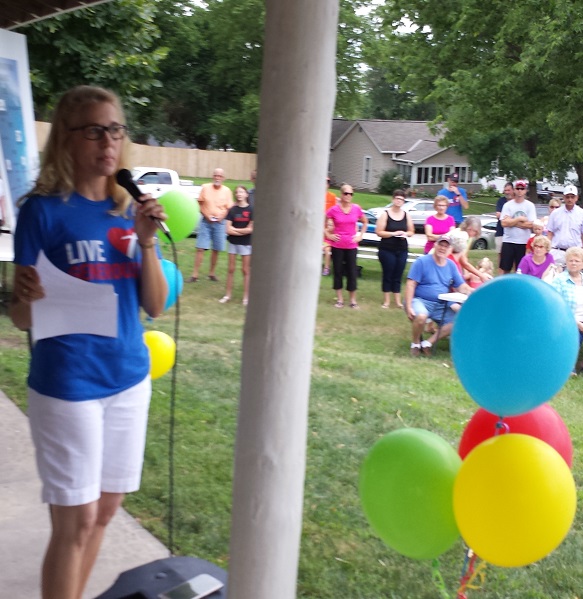 Nice hot weather for the dedication of the new splash pad in Firth on Saturday. Jill Hoefler addressed the crowd. Great community involvement!
The family and friends of Vonnie Higgins, long time Beatrice Hospital employee and volunteer, gather on what would have been her 81st birthday, to dedicate a bronze sculpture placed in the Exmark Healing Garden at BCH, July 15th. Artist Sondra Jonson of Cambridge, NE (holding blue umbrella) was also present for the dedication, sponsored by the Beatrice Hospital Foundation.
New Nebraska brand:  Nebraska. Good Life. Great Opportunity.