The Assisting Caregiver Transition Act, an important piece of my legislative agenda this year, has reached the Governor's desk after the Legislature passed LB 698 on a 46-0 vote on final reading this week.  LB 698 is a package of consumer protection bills for seniors and their families. It provides for a Home Health Care Consumer Bill of Rights and an Alzheimer's Special Care Disclosure among other protections.  LB 698 was amended to include LB 849 (The Assisting Caregiver Transition Act).  I introduced this legislation to allow hospital patients to designate a caregiver who would then receive instructions from the hospital at discharge so that the caregivers know how to safely look after loved ones and help them heal.  In 2013, about 40 million family caregivers in the United States provided an estimated 37 billion hours of care to an adult with limitations in daily activities, according to the AARP Public Policy Institute.
The Assisting Caregiver Transitions Act will make it easier for caregivers to take care of their loved ones.  Family caregivers play an important role in assisting loved ones with their health care needs, and many more Nebraskans will find themselves in the position of caring for aging family members and friends with chronic health conditions.  It is critical that our state laws recognize and support these family caregivers who provide this health care to fellow Nebraskans.
While this bill will have enormous impact on senior patients, it will also provide important help to caregivers of adult patients of any age.  This is especially important in our fast-paced society, where caregivers must often balance work with care for loved ones. In addition to providing help to caregivers, however, this legislation has the potential to help families keep seniors in their homes longer, postponing costly long-term care.
Midwest Higher Education Compact Visit
Pictured above: Missouri State Senator David Pierce, myself, and MHEC President Larry Isaak
This week we had a visit from officials from the Midwest Higher Education Compact (MHEC) for our annual Nebraska delegation dinner The annual delegation dinner provides a great opportunity for discussion of higher education in Nebraska and the Midwest Region with Senators, Higher Education Commissioners and Higher Education leaders.  As one of Nebraska's two Legislative MHEC Commissioners, I hosted our MHEC visitors at the Capitol on Thursday. Nebraska is a member of MHEC, whose mission is advancing Midwestern higher education through interstate cooperation and resource sharing. Nebraska saves over $5 million a year through this compact. Bellevue University, Sarpy County and Creighton University all benefit from MHEC technology purchasing leverage. Our participation in MHEC also saves our public and private universities a great deal of time and money by facilitating cross-state accreditation for distance learning.
This Week in Urban Affairs
Both of the Urban Affairs Committee's priority bills were passed on Final Reading this week, and are awaiting the Governor's signature.
The first committee priority bill, LB 1059, is a package bill that amends the Local Option Municipal Economic Development Act, commonly referred to as LB 840.  The Act allows municipalities to collect and appropriate local tax dollars for economic development purposes, if approved by local voters.
The LB 1059 package includes two changes that were recommended during the Urban Affairs Committee's LR 155 interim study, which took a comprehensive look at the economic development tools that are currently available to municipalities in Nebraska.  These changes were originally introduced in two other bills heard by the Urban Affairs Committee, LB 808 and LB 860.
The second committee priority bill, LB 704, is a technical bill designed as a "clean-up" of various statutes that deal with the adoption of local building codes.  The bill also contains the provisions of LB 705, a comprehensive bill that updates and modernizes statutes governing cities of the first class.
With the passage of the Urban Affairs Committee priority bills this week, 7 bills heard by the committee (including three carry-over bills) have been signed into law, 6 bills have passed the Legislature and are awaiting the Governor's signature, and another 3 bills are on Final Reading.
Learning Community Bills Set for Wednesday
The Speaker has announced that the Legislature will take up the learning community bill (LB 1067) next Wednesday, March 30.  I was recently interviewed by the City of Papilion's community TV network regarding the Learning Community.  As I said in the interview, I look forward to working with my colleagues to tackle to this issue.  You can see my interview on this YouTube link.
Women's History Month
11 of the 49 state senators in the Unicameral today are women.  My female colleagues serve in leadership positions on Education, Health and Human Services, Urban Affairs, Transportation and Telecommunications, State Tribal Relations and Legislative Planning committees.
March is women's history month.  As such, this update repeats a highlight of some women leaders, past and present in Nebraska state government, that we compiled for a 2014 Update. Photos courtesy of Nebraska Blue Book.
In 1954, Kathleen "Pat" Foote became the first woman to run for the Legislature.  Previous governors appointed several women over the years but Senator Pat Foote, at age 27, became the first woman to run and win a seat in the Legislature.  A Republican farm wife, Senator Foote successfully launched a "Keep Nebraska Beautiful" campaign through landmark legislation a decade before Lady Bird Johnson began her Keep America Beautiful campaign aimed at improving our nation's highways.
Senator Kathleen Foote
In 1972, Nebraska became the second state, after Hawaii, to endorse the Equal Rights Amendment, an effort led by then Senator Fern Hubbard Orme.  During her fourteen years as senator, she also led efforts to preserve the Thomas Kennard House in Lincoln and allocate funding for a women's physical education building on UNL's campus.
In 1977, Senator JoAnn Maxey of Lincoln became the first female African American state senator following her appointment to the Legislature by then-governor Jim Exon.  During her two years as state senator, she successfully passed legislation over a gubernatorial veto to create funding for women who found themselves homeless or without resources due to divorce, death or separation from their spouse.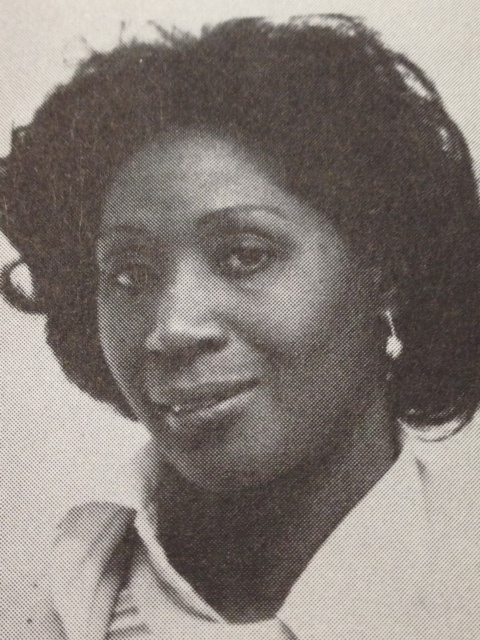 Senator JoAnn Maxey
Around the same time, Senator Shirley Marsh was instrumental in structural changes inside the body.  She helped lead the charge to end smoking on the floor of the Legislature and help bring a women's bathroom to the lounge outside the chamber.  Before these changes, female senators relied on state troopers to guard the door to the men's bathroom.
Senator Shirley Marsh
In 1986, not one, but two, women ran for Governor of Nebraska: Republican Kay Orr and Democrat Helen Boosalis.  This contest marked the first time in American history that two women faced each other as nominees from the two major parties in a Governor's race.  With her victory on Election Day, Governor Kay Orr set additional records, becoming the first female governor of Nebraska and the first female Republican governor in the nation.
In the 1990s, Senator Ardyce Bohlke, as chair of the Education Committee, helped increase the amount of state aid to our K-12 schools.  Most recently, former state senator Deb Fischer became the first female U.S. senator in Nebraska following her defeat of Bob Kerrey in the 2012 campaign.
Also in 2012, Senator Sara Howard was elected to the seat previously filled by her mother, Senator Gwen Howard, marking the first mother-daughter legacy in the Nebraska Unicameral.
Happy Easter
Our office is closed Friday and Monday. I wish you a Blessed Easter.
All my best,