Damaged Property – Tax Relief Program
Following the passage of LB512, property owners who suffer significant property damage from a natural calamity, such as this spring's flooding, may be eligible for property tax relief. The deadline to apply for property tax relief on destroyed property is July 15th – that's just over 2 weeks away, so if you think you may be eligible be sure to apply soon.
The Sarpy County Assessor has the form that needs to be filled out and additional information here: https://www.sarpy.com/offices/assessor . The form must be turned in to the County Assessor of the county in which the property is located. If you have questions about the process, contact your County Assessor's office.
Bellevue Farmers Market
I am proud to be a sponsor of the Bellevue Farmer's Market and will have a booth at the market on July 20th from 8am to noon. You are most welcome to find me there to ask questions, talk about the legislative session, propose ideas for next session or just chat. The market takes place in Washington Park runs from late May through mid-September. You can learn more about the market's many products and vendors here.
Offutt Change of Command 
My husband David and I attended a Change of Command Ceremony at Offutt on June 14th, during which Colonel Michael H. Manion relinquished command to Colonel Gavin P. Marks. It has been an honor to work with Colonel Manion during his time at Offutt. His care and respect for the soldiers under his command, and his unfailing sense of duty to our nation, have always driven his leadership. I also had the pleasure of working with his wife Shannon on military spouse issues; her strong advocacy on behalf of military families has been an immeasurable asset to our state. I look forward to an equally fruitful relationship with Colonel Marks, and wish him the best as he assumes command.
LB 235 Home Brew Law Implementation
Since LB 235, my bill expanding opportunities for home brewers to share their craft with the public at certain events, passed this year, home brewers around the state are eagerly awaiting the new law to take effect. The bill will take the "standard effective date", which is 90 days following the adjournment of session. Since our final session day was May 31, LB235 will become law on August 29.
This week my Legislative Aide Hanna attended a meeting with Hobert Rupe, Executive Director of the Nebraska Liquor Control Commission, and representatives of home brewing clubs to hear home brewers' questions and learn about specifics of how the Commission will be interpreting and enforcing the new law. Homebrewers will be allowed to offer their products for sampling at festivals, tastings, nonprofit fundraisers, and competitions under the provisions of the law. The key takeaways are: 1) Home brewers must present themselves as such, and not as commercial or craft breweries – which require licensing and inspection by the Commission. This is an important distinction for the Commission to enforce the law properly. 2) Home brewers are only allowed to share their products for tasting and not for sale at applicable events under the new law. That is, home brewers cannot receive monetary compensation in exchange for their beer. 
The Liquor Control Commission will be uploading an "FAQ" section about the new law on their website soon, and specific questions about LB 235 can be directed to the LCC: https://lcc.nebraska.gov/contact-us
Staff Change – Administrative Aide
My Administrative Aide, Christina, has been with my office for three years. Next week she will be leaving for Wisconsin with her husband Jacob, who is enrolling at Marquette Law, and their two cats. I wish both of them all the best in their next adventure! 
Joining the office as the new AA on July 2nd will be Lillian Butler-Hale, who served as our intern this session. Lillian will graduate from the University of Nebraska-Lincoln in August, where she studied Sociology through the Pre-Law program. In her free time, she loves to volunteer, watch movies and spend time with family.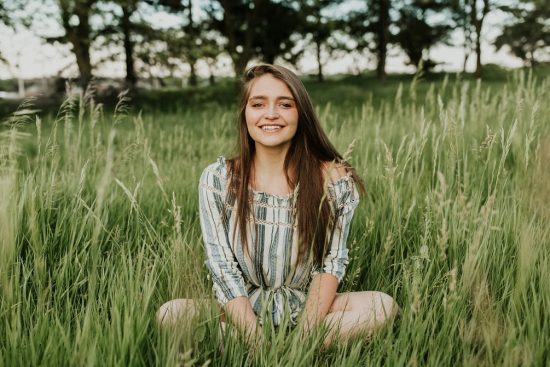 Lillian's responsibilities will include helping us communicate with constituents and helping constituents with any problems they might have with the state. Since she has already spent months working in our office, we will have a smooth transition She would be happy to talk with you! She is always available to answer questions – you can email the office at scrawford@leg.ne.gov, or call us at (402) 471-2615.
Early Childhood Leadership Summit
I attended the 2019 Early Childhood Leadership Summit in New Orleans from June 24-25 as a guest of The Hunt Institute. The Summit brought together senior elected officials, gubernatorial staff and early childhood system leaders for presentations by some of the nation's leading childhood experts.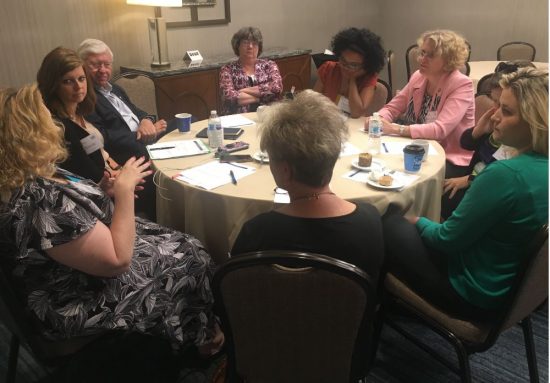 In attendance from Nebraska were two of my colleagues, Senators Carol Blood and Robert Hilkemann as well as employees of First Five Nebraska, the Department of Education, the Department of Health and Human Services and the Nebraska Children and Families Foundation.
While in New Orleans, I also had the chance to explore the city and hear some great jazz.
Hawkins Construction Tour
On Wednesday, several of my colleagues and I attended a job site tour hosted by Hawkins Construction of Omaha. I joined Senators John Arch, Curt Friesen, Mike Hilgers, Brett Lindstrom, Lou Ann Linehan, Mike McDonnell, and Tony Vargas.
Hawkins showed us around their shop and took us on a job site visit to the I-680/W Center Bridge repair. The tour provided an opportunity to see state dollars at work and I am excited to see their continued work on the project.
July 4th Closure
All state offices, including my own, will be closed on Thursday, July 4th in observance of Independence Day. If you need assistance that day, please send me an email or call my office and leave a voicemail.
Stay Up to Date with What's Happening in the Legislature
You are welcome to come visit my Capitol office in Lincoln. My office is room 1012, and can be found on the first floor in the northwest corner of the building.

If you would like to receive my e-newsletter, you can sign up

here

. These go out weekly on Saturday mornings during session, and monthly during the interim.

You can also follow me on Facebook (

here

) or Twitter (

@SenCrawford

).

You can watch legislative debate and committee hearings live on NET Television or find NET's live stream

here

.

You can always contact my office directly with questions or concerns at scrawford@leg.ne.gov or (402)471-2615.
All the best,