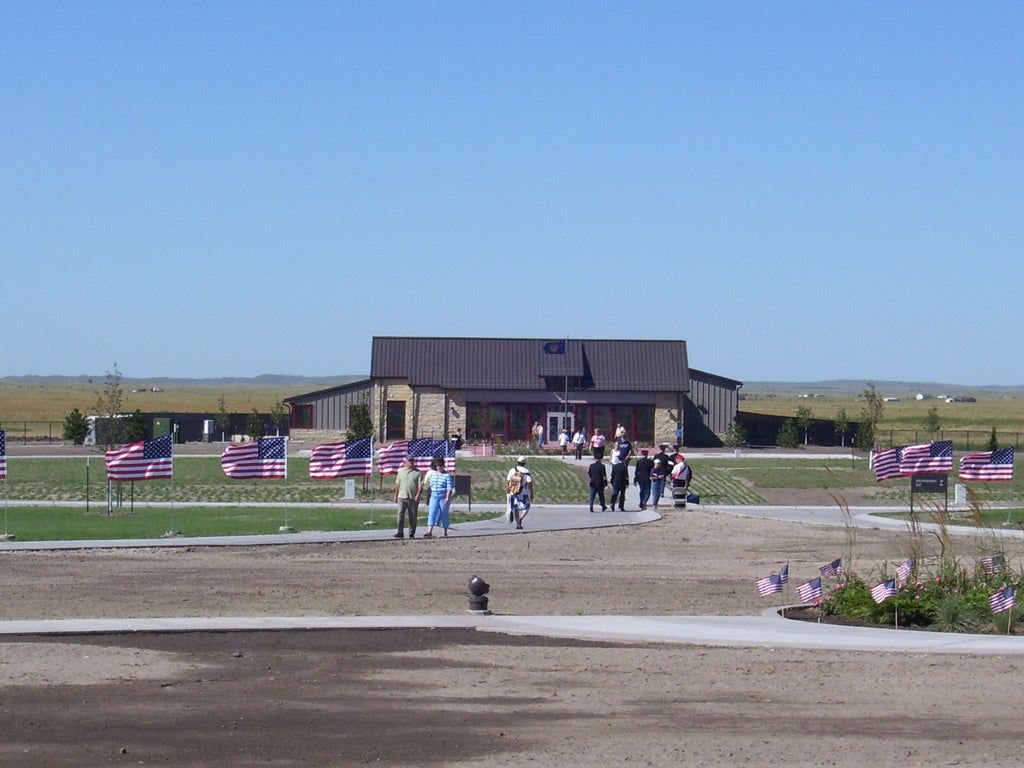 This week I would like to give you an update on my recent work at the Capitol and elsewhere around the State and let you know about some important things happening in District 47.
On June 5 we held another Building Maintenance Committee meeting at the University of Nebraska Medical Center (UNMC) in Omaha, Nebraska. The committee replaced the roof over the maintenance building which houses the boilers and generators which feed the entire campus. We replaced a leaking 100 year-old roof with deteriorating wooden rafters with a new steel roof with steel rafters. This work was necessary because UNMC can never afford to experience a power outage due to the many surgeries and delicate research being conducted at the medical school.
Speaking of the University, the University of Nebraska landed a major defense contract on June 6. The National Strategic Research Institute renewed a five year contract with the Air Force, which will divert $92 million from the Department of Defense to the University of Nebraska in order to continue funding their anti-terrorism research.
Following our visit to UNMC we toured the Gerald R. Ford Conservation Center. The Building Maintenance Committee repaired the building's foundation. The Ford Conservation Center is a very unique State building located next to the house where former U.S. President, Gerald R. Ford, was born in Omaha. The Ford Conservation Center restores artifacts from the past. They have laboratories which restore old objects, paintings, and papers. While many of these artifacts come from Nebraska's past, some are much older than our history as a state. For instance, one of the objects currently being restored at the center is a portion of fence from the ancient Roman Empire.
When I spoke at the State Veteran Cemetery in Alliance on Memorial Day, I could not help but notice how much space was still available at the cemetery. Only 291 people had been buried there since the cemetery opened back in 2010. Consequently, the State Veteran Cemetery in Alliance would like the public to know that: "The State of Nebraska recognizes the sacrifices of all veterans in honor of them," and that "services are provided at the State Veteran Cemetery without regard for residency." They would also like our veterans to know that there are no burial charges for veterans or their eligible dependents. If you have questions, please call the Nebraska Department of Veterans Affairs in Alliance at (308) 763-2958.
Finally, I have been in communication with Sen. Groene, who is chair of the Education Committee at the Capitol, concerning a new bill on Americanism. Two years ago, Sen. Lydia Brasch introduced LB 308, a bill that would have updated our public schools on Americanism, but the bill was indefinitely postponed on April 18 of this year. Sen. Brasch has reached her term limits and won't be back next year. So, someone else will have to take up the cause for next year's legislative session.
Americanism first became law in our public schools back in 1940. However, the 1940 statute made it a misdemeanor crime, enforceable by the Sheriff, if a teacher failed to follow the statute. SCOTUS has since ruled that the 1940 statute violates a teacher's right to free speech. While a teacher cannot be arrested for failing to teach Americanism, he or she can still be fired. Therefore, Sen. Groene's proposal would put enforcement of the statute into the hands of the State Board of Education, and replace the word 'Americanism' with 'American Citizenship.'
The bottom line is that our public school students need to be adequately versed in American values. They need to know our history well, develop a love for liberty, have the fire for justice fanned into flame within their hearts, learn to respect our flag, and be instilled with a deep sense of loyalty to our great republic. Failure to instill our students with these kinds of American values will only lead to our eventual demise as a nation.