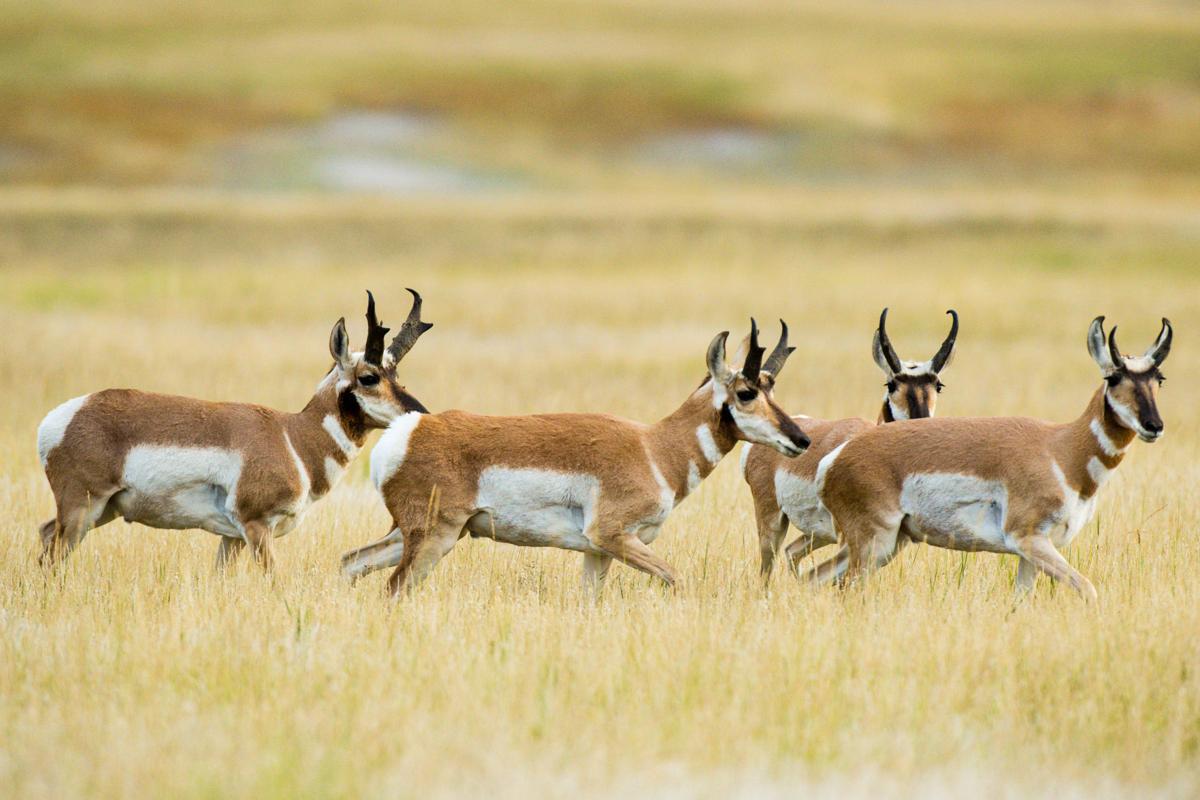 This week I would like to thank the Legislature's Natural Resources Committee for holding a public interim study hearing at the Harms Center in Scottsbluff on September 18.
Some of you may have seen an article that appeared recently in the Scottsbluff Star Herald regarding this hearing. First let me explain that, contrary to what was reported in the article, I am not a member of the Legislature's Natural Resources Committee. While I had every intention of attending this hearing, I was unable to attend due to a conflict I had with being the chairman of the Legislature's Building Maintenance Committee. I had to be in Kearney, NE, not Lincoln, at the same time as this hearing.
Although I did not attend the hearing, I have spoken with many who testified. So, I would like to elaborate on some of the testimony from the Natural Resources Committee's hearing which never made the papers. There were numerous landowners throughout the Panhandle who shared their stories about the damages and the lost revenue that wildlife have caused to their farming and ranching operations.
What was never reported were the thousands of dollars that wildlife have cost local farmers and ranchers living in Western Nebraska. Farmers and ranchers feed the wildlife which roam freely throughout our state. One landowner, for instance, shared how wildlife costs him over $100,000 per year in lost revenue. Other ranchers testified about how the carrying capacity of their ranches was cut in half because of the elk population. Still, other ranchers talked about how they lost livestock due to mountain lions, some even to the tune of over $20,000 per year.
Several folks from Sioux County came to speak in opposition to the Game and Parks Commission purchasing another 1,520 acres of land in their county. The State of Nebraska pays little or no restitution to farmers and ranchers who feed these animals which graze on private property. The director of Game and Parks told me that the majority of the people of Nebraska believe wildlife preservation is very important. I agree. But, the problem is that the majority of people who support these kinds of land acquisitions live in Douglas, Lancaster and Sarpy counties in the eastern part of our state. These metropolitan folks never bother to ask the question about who has to feed all of the wildlife across our state and who has to pay for all of the property damages. If the majority of Nebraskans want wildlife preservation in our state, then doesn't it just make sense for them to send us some money to feed and care for all of these animals? It is estimated that to feed the deer population state-wide on an annual basis costs landowners $60 million.
When a person buys property, one would think that it should be their property to do with as they wish. As was shared by many who testified at the hearing that is not the case, because wildlife are free to invade anyone's property.
I am not against hunting or outdoor activities. Lest you think I am opposed to these activities, please know that that is not the case. So, as a side note, I ask you not to send emails or call or write letters to the editor like the one that the economic development people sent last week explaining or trying to explain how I didn't know what I was talking about. I was right on the mark about the Nebraska tax incentive programs being a form of corporate welfare!
I understand their point of view, but I also understand how high property taxes make it all the more difficult for landowners to feed the wildlife of our state. If this was an issue in the metropolitan areas of our state, this problem would have been resolved a long time ago!
The article that appeared in the Scottsbluff Star Herald made it sound like the Natural Resources Committee's hearing was non-eventful. That was not the case. Many landowners showed up to share their stories. We can no longer continue to ask these folks the bear the full burden of feeding these animals on a daily basis. Therefore, I will continue to press forward on this issue, to create more awareness of the problem, and to work towards a positive resolution. Thank you to all who took time to attend and who shared their story at the hearing.