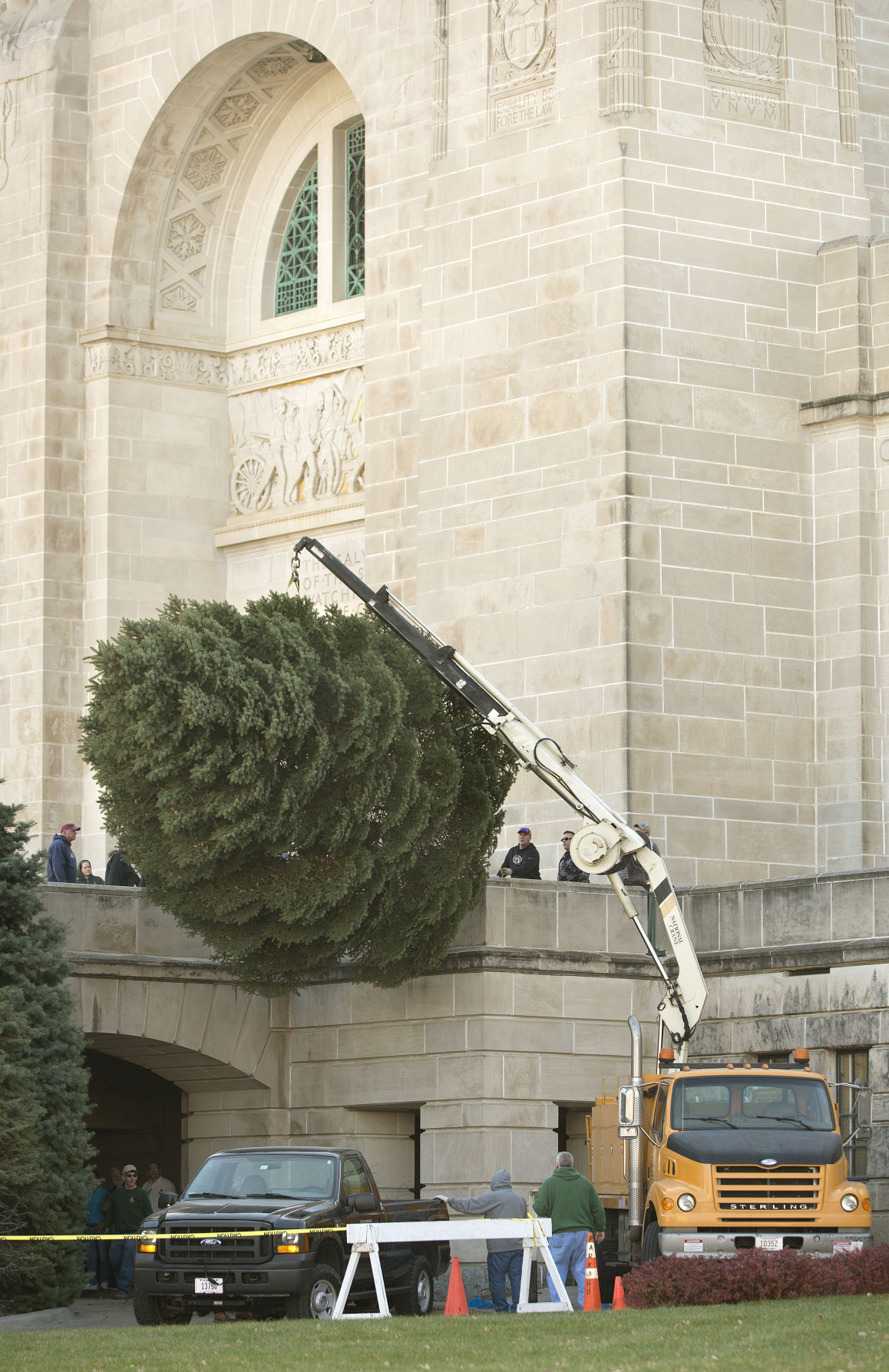 It's Christmas in July here at the Nebraska State Capitol Building in Lincoln. Every year in November the State puts up a large evergreen Christmas tree in the rotunda on the second floor of the Capitol Building. However, many of the handmade ornaments used to decorate the tree were made back in the 80's and 90's. So, the time has come to make new ornaments for the tree.
Nebraska's First Lady, Susanne Shore, together with Liz Shea-McCoy, are directing a project to make new hand-crafted ornaments for the State's official holiday tree. This is where you come in. Any kind of artist, professional, novice, or starving may submit his or her own creations to be considered as ornaments for the tree. Personally, I would like to see Western Nebraska well represented among the finalists, whose creations will get accepted and make it onto the tree.
The State is looking to create 150 new ornaments for the tree. Each ornament will be cast in the shape of the State of Nebraska and may depict agricultural, cultural, historical, local, or traditional motifs. Designs can be traditional, modern, contemporary, or abstract, and artists are free to use just about any artistic medium they want, including, fibers, glass, metals, tiles, and wood.
Each artist may submit up to five designs for consideration. Each design should be accompanied by a title, a brief inspirational statement about the design, and the artists contact information. Designs should be in the shape of the state of Nebraska and should be submitted on 8 ½ – by- 11 inch paper. The deadline to submit proposals is August 14.
Please mail your proposals to: Project Director – 2700 Sheridan Blvd. – Lincoln, NE 68502. If you have additional questions about the project's requirements, please call Liz Shea-McCoy at (402) 430-5923 or e-mail her at liz_shea@windstream.net.
All proposals will be judged by a panel. Each finalist will receive a white fiberglass blank in the shape of Nebraska in order to complete his or her ornament for the tree. The white fiberglass blank will measure 10 ¾ inch length – by 5 1/8 inch width – by ¼ inch depth. The ornaments must be returned to the State by October 29.
A reception will be held for the finalists at the Governor's mansion, and a public open house will be held on Dec. 2 in the Capitol rotunda to honor the artists and to showcase their work.
It may be Christmas in July at the Capitol, but those viewing the State's Christmas tree in the rotunda this December need to know that Santa Claus is no stranger to Toadstool, Chimney Rock and the lighthouse at Lake Minatare! How does he land his sleigh and eight tiny reindeer on top of that lighthouse?